About Us
Toso Insurance Group is an Independent Insurance Agency, which means we represent many different companies so we can find the one that is right for you. We can shop your insurance for you instead of you having to call around.
Our goal is to provide you with the insurance you want at the lowest possible price, while providing you with the highest level of customer service. We can furnish you with an assessment of your insurance needs and a choice of which package fits you best.
It helps to find an agency that you know and can trust. Our staff has the knowledge and experience of our insurance products to provide maximum benefit and protection to our clients. Let one of our licensed professional insurance agents help you with any of your personal or business insurance needs serving Tacoma, Washington.
Meghan Toso
-
After a decade in the engineering world crunching financials and traveling the globe, Meghan decided to launch the Toso Insurance Group to help her friends and neighbors meet their insurance needs.
"Insurance is something that everyone needs, but few people understand. I want to help take the guesswork and hassle out of buying insurance by providing quality products with top notch service." - Meghan Toso
Meghan and her family live in Tacoma's North End. She has a degree from Western Washington University.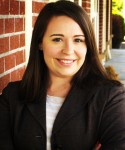 Shauna Lomax
-
Office Administrator
- (Direct: 253-447-7212)
Shauna attended the Tacoma School of the Arts and the University of Washington before entering into the world on insurance. She has 5 years of experience in the field and is licensed in property and casualty insurance.
Shauna lives with her husband in Tacoma.